Why Fast Internet Connection Is Important For Students
The outbreak of the Covid-19 pandemic has demonstrated how crucial the internet is to modern education. The internet has long been essential to education, and it appears that its significance will only continue to increase rapidly day by day. A reliable internet connection is essential in order for everyone to succeed in today's technologically advanced world, but sadly, a sluggish and slow internet connection can make online working and learning more challenging and it is unlikely for students to succeed academically. 
The accessibility of information and communication technology has expanded dramatically during the past decades making it possible for everyone across the world to stay connected with each other. In particular, the internet has emerged as a crucial facilitator of social and economic transformation, reshaping how citizens, businesses, and the government engage as well as presenting fresh approaches to solve the development-related problems. It has also changed education today by fostering a new culture of information access and learning. 
It is undeniable that the recent increase in demand for online learning options and the accessibility of high-speed internet connections have resulted in a number of changes in the education industry. It has enormous potential to raise educational standards to the next level. While it is vital to keep in mind that the internet is not a panacea for all of education's problems, it can still help to unleash the human potential that can enhance education learning and teaching. 
The Importance of High-Speed Internet Connection For Students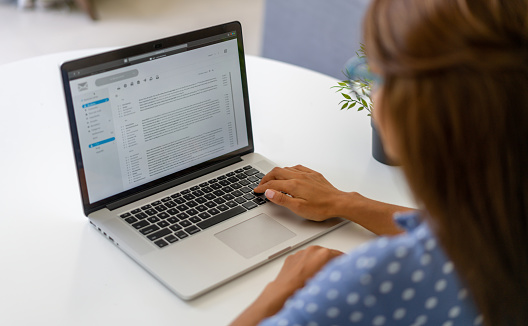 Students in today's day and age need the internet for various reasons ranging from completing online research, reviewing online lectures, reading online class materials, and finding information online. Lack of internet connectivity can have a variety of negative effects on a student's academic achievement. Without the internet, students are unable to communicate with their friends and teachers, conduct their own research, or get help from their schoolmates through online platforms. Families without internet access risk their children from keeping updated about any learning information. 
Despite being in this technological era where it seems like everyone has access to the internet, there are still a large fraction of households do not have fast or dependable internet connections. There are approximately more than four million families with children who are still in school and who do not have access to an internet connection at home. Not all students have equal access to the internet and technological advancement. That indicates countless students are falling behind. 
Without internet connectivity, students will be likely to miss out on important educational opportunities that may bring a big impact on their own future. The achievement and education gap that exists in this social generation will only get worse if there is not any reliable and fast internet connection for students to learn. Now that there is a disparity between students who have access to the internet and those who do not, makes it harder for these students to fight against this education gap. Better solutions should be developed by more creative citizens in the near future to improve everyone's quality of living. 
Now that it is clear how the internet plays an important role in students' life as well as in the education industry as a whole, a high-speed internet connection from https://jomapply.com/unifi/ should be obtained in every household to ensure that no one is left behind and students will be able to grasp a better life for themselves in the future.